About Cross Point Vineyard Church
Cross Point Vineyard Church is presently a small but on mission church located in Centerville, OH. Our beliefs are based on the Bible and centered on Jesus Christ. Our mission is very simple: to lead people to honor and glorify Jesus Christ. That means we're not about a building or some complicated religious system, but about helping people from all backgrounds discover the joy that comes from knowing and serving Jesus Christ.
We invite you to come and check us out this weekend at our worship service, SUNDAY at 10:30 AM. We know that going to a new church can be intimidating, so we try to do things in a way where you'll feel welcome and not like an outsider. When you come, you can participate or just sit back and observe. You'll discover a warm atmosphere, practical teaching from God's Word and lots of friendly people pursuing God together. And with childcare and classes for all ages, your family will love it too!
God made a promise in the Bible that if we seek after Him, we'll find Him. You are a valued part of God's creation and His deep desire is to be in a relationship with you. So come and join us as we pursue God together!
Faith
We invite you to come check us out this weekend at one of our worship services. We know that going to a new church can be confusing and intimidating, so we try to do things in a way where you'll feel welcome and not like an outsider. When you come, you can participate or just sit back and observe.
Family
At Cross Point Vineyard Church we value the family and we believe church should be a place for people of all ages. Every Sunday we provide children's ministries alongside our regular services, which provides a age-appropriate environment for kids to encounter Christ.
Leadership
Cross Point Vineyard Church is guided by a leadership team who provide overall direction and watch over the spiritual needs of the church. Our pastors provide sound, practical, biblical teaching at each worship service. They have received theological and pastoral training and are equipped to share God's love with our local community. Cross Point Vineyard Church is blessed to have a leadership team who are truly dedicated to Christ and accomplishing His will.
The call of the church is to continue to do and teach what Jesus began to do and teach. With that heart we look to the purpose for our anointing and what the Holy Spirit has come to empower us for. Our heart as a people is to flow in God's heart to reach out to those around us and see God's grace extend to accomplish the desire of God's heart in people.


Luke 4:18-19 "The Spirit of the Lord is on me, because he has anointed me to preach good news to the poor. He has sent me to proclaim freedom for the prisoners and recovery of sight for the blind, to release the oppressed, to proclaim the year of the Lord's favor."
The following is a statement of values that Clarify who we are and what we do and why.
1.Worship (What you were created for)
What is the absolute bottom line reason that we were created? Why did God go to the trouble of making the planet and the billions of us? What does every other thing we do ultimately accomplish? Everything we know is to bring God glory. Our every day, every minute life is to worship him and bring HIM glory. For this we exist and wake up to have another day.
When this is understood, then everything else in the Bible and the things of life starts to make sense. Worship is the bottom line.
2. Servant Community (In community we serve together)
Living everyday life in community is supposed to be normal life. It has a divine precedent in the community of the Father, Son and Spirit. The true care and nurture of one another as declared almost 60 times in the New Testament leads everyone who is in a small community toward their best personal safety and spiritual growth.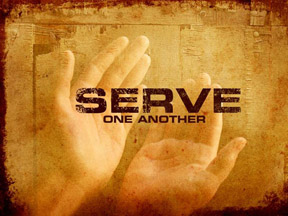 But more than that, when those in community turn their eyes outward and serve together, the power exhibited to those watching is overwhelming. Those in the world see Jesus loving them. That is the way it is supposed to be. What a good idea for normal everyday life!
3.Outward Focused (It's all about somebody else)
Selfishness is the clearest symptom of our fallen nature. On the other hand, selflessness is the clearest inner-life change that reflects God's redemption of us. When we live outward focused lives, it speaks to everyone around us of the real life change that is happening in us. The "abnormal" outward focused life draws all man's attention to the acts of kindness and can draw them to a God who loves them.
An outward focused life changes everything it touches around the world. It's the basis for all evangelism and all missions. It sums up our normal daily living.
4. Empowered Transformation (Redeemed to maturity through the Holy Spirit)
Being changed from the inside out, from a sinner to a saint, is the norm of a Christ follower. But the change happens with mystery and wonder. The Holy Spirit of God is the change agent and the worker of "grace" in the life of every redeemed man and woman. The Holy Spirit shows up with power to change a person, and transforming change happens both instantly and steadily over time as a person hears and moves forward by the guiding of the Word of God.
As the Holy Spirit leads people and works in them, they learn from Jesus and over time begin to look like he lives in their skin. What a remarkably amazing grace is now revealed-a total transformation brought about by the power of the Holy Spirit! There is nothing else like it on earth.
5. Relevant (Just right for every moment)
Every fingerprint is distinct on the planet. That is the way God made it. Every tribe, nation, tongue and set of ears is unique. The one message of truth that God has given will be heard differently by different people unless the messenger adjusts the message for the unique set of ears that are prepared to listen.
Loving the world with God's love means loving people as they are, and relating to them in their own unique circumstances so the true message can be received. The value of listening, watching and working carefully to make those adjustments and clarify the message is the profound and exhilarating work of every Christ follower with God's message of good news.
Borrowed in part from Cincinnati Vineyard
Worship
Though recognizing the challenges and limitations of time constraints and other factors such as a mixed group of participants (being in the faith or not), it is my vision and desire to have worship experiences and services to lead people into the presence of God in ways that attract all present to unite in hearts open to Him. I believe that worship should seek to lead people into encountering God's presence and therefore must be more than an effective production that appeals to a listening audience. Pursuing excellence and quality is fine but is done subserviently to the goal of divine encounters. Though the people present may not be able to enter in at the same level, I believe all present can discern the distinctive nature of the meeting.

We believe people need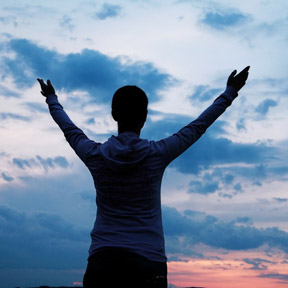 to be lead to be a growing people who are learning about and learning how to enjoy the wonder and power of God's presence. Since the ultimate goal is to unite God and worshipers the goal of worship services must be the same. Will the atmosphere created be 1) high quality music that celebrates God but is focused primarily on execution and presentation or 2) pursuit of His presence and a divine encounter that has effective musical support?
Often the discerning difference is in the impression on those present. In the first the production is praised and in the later God is. In the first people are awed by the ability of the worship leaders and band. In the later people are preoccupied and awed with God. If it comes to doing or choosing what will draw the crowd or "encounter the cloud" of God's manifest presence, I choose the later in hope of favor and wisdom as to how we might facilitate others to come and do likewise.